When people realised the iPhone 6 was prone to bending under pressure, and complained to Apple, at the time the company said the damage being caused by regular use was "extremely rare".
Now, it's emerged that Apple not only was that untrue, but Apple also knew about it.
Internal documents accessed through a court filing have now revealed that the Cupertino-based company knew from the start that the iPhone 6 was 3.3 times more likely to bend than the iPhone 5s. They also apparently knew the iPhone 6 Plus was a crazy 7.2 times more likely to bend.
The documents are the results of internal testing that Motherboard obtained from a class-action lawsuit. The plaintiffs in the case accuse Apple of misleading customers about a touch issue with the iPhone, where the Touch IC chip would get partially dislodged thanks to the bending, and would disrupt the touch controls of the display. In addition, it also had the phones develop a flickering gray bar at the top of the screen.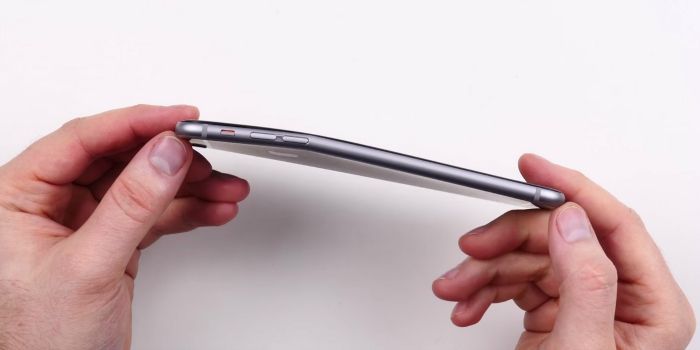 US District Court judge Lucy Koh wrote in the documents saying "one of the major concerns Apple identified prior to launching the iPhones was that they were 'likely to bend more easily when compared to previous generations'." That's pretty much a confirmation of Apple's guilt, and that it unabashedly misled customers.
In fact, the documents also showed Apple in May 2016 fixed the portion of the logic board from where the touchscreen chip would get dislodged and glitch the display. That's a repair of a part the company supposedly didn't know was faulty, more than a year after the phone was launched.
Apple eventually acknowledged the issue and offered to fix bent and glitched iPhone 6 Plus units…for $149. In addition, it also blamed the actual issue on owners dropping their phones on hard surfaces, not a hardware weakness it knew existed.
Source: indiatimes.com