The battle of the smart assistants is intensifying, and while people seem to want to get more from using Siri, people want to turn Cortana off, and Google Assistant isn't far behind. How can Apple exploit its advantages to push HomePod higher?
The battle of the smart assistants continues, and while people seem to want to get more from using Siri, others seem to want to figure out how to turn Cortana off, and Google Assistant isn't far behind. How can Apple exploit its advantages to push HomePod higher?
Voice assistants face-off
I've been digging through the latest interesting data from SEMRush, which shared their findings around search habits when it comes to voice assistants. The research shows that Siri is now the most searched intelligent personal assistant, both globally and in the U.S., and it also shows the sort of questions people are asking about all the assistants.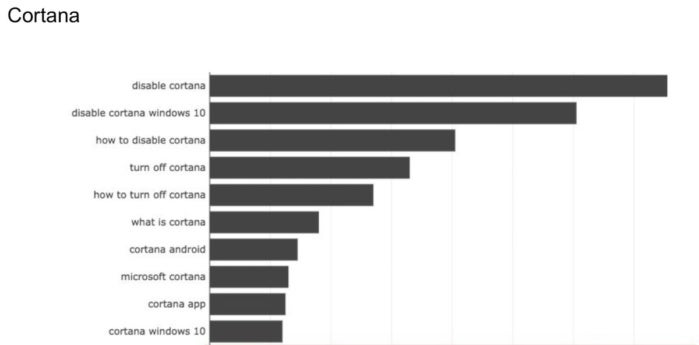 That's how come we know that the most popular questions people ask about Siri are what funny things it says, what it does, and how to get more out of it. That compares with the kinds of questions people are asking about other voice assistants:
People ask what Google Assistant is and how to switch it off.
The top three queries made about Cortana are basically three different ways of asking how to switch the feature off
Users ask what Bixby is and how to turn it off.
In fact, when it comes to searching online for information about voice assistants, it's only Amazon's Alexa that seems to match Siri users focusing on "How to" questions. People are looking for the Alexa app, working out how to set it up, and trying to understand how to use Alexa Skills.
That's all quite interesting, as it suggests that — despite the hype — many consumers remain relatively resistant to using these voice assistant systems, with only Apple's and Amazon's truly breaking through to the point that people seek information on how to make better use of them.
Some of the intelligent personal assistants-related search queries: "Funny things to ask Siri," "Turn off Google assistant," "Disable Cortana," "What is Bixby?"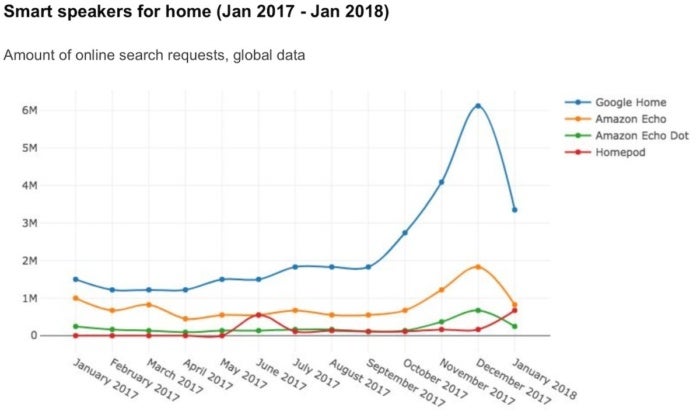 News, fake news, and data
Google Assistant users will probably protest, but when three out of 10 of the most searched for questions are about using the service to turn the feature off, it's hard to see the data any other way.
This could relate to lots of different factors: bandwidth, user engagement, mobile network coverage, and user experience to name but four.
I don't think it relates to market share: We know Android has a huge chunk of market, but once you trim the second-rate devices out of that number, you still see pretty similar numbers of devices capable of using both iOS and Google Assistant.
Google reckons 400 million devices can potentially use Google Assistantin contrast to Apple's claim that 500 million people are actively using Siri.
This is kind of indicated by additional data contrasting the quantity of searches made worldwide around all the available search assistants.
Siri has consistently been the most searched about assistant across the last 15 months, eclipsed by Google Assistant only twice — once in March and again in November 2017.
Amazon Alexa is accumulating attention, while Cortana and Bixby both slither along at the bottom of the search activity stack. Siri accounts for 41.8 percent of search requests, SEMRush claims.
(The pattern is slightly different in the U.S., where awareness of Google Assistant as evidenced by search activity exceeds that of Siri.)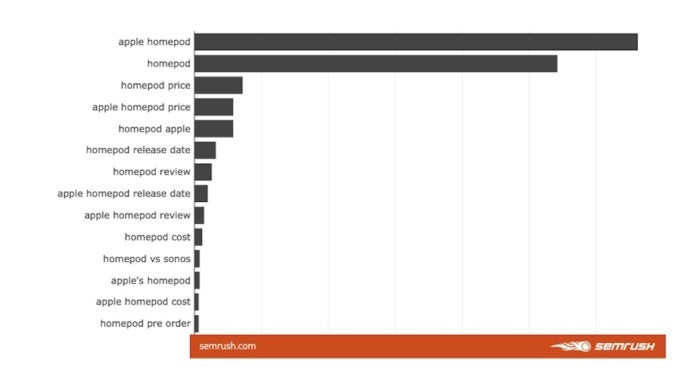 What about smart speakers?
Voice search is more than search; it's also an enabling technology on the cusp of opening up new opportunities in ambient computing interfaces.
We'll see increasingly powerful voice-controlled wearables and smart home devices hit the market in the years to come. Apple Watch, AirPods, and smart speaker systems such as HomePod, Google Home and Amazon Echo are at the vanguard to this next tech evolution.
That's why it is interesting that SEMRush claims its data shows, "HomePod is the least popular of all smart speakers."
That's because in terms of search activity, more people search for information concerning Google Home and Amazon Echo (Sonos wasn't included in the data set) than they do for HomePod — though there are signs this is changing now that Apple's product has shipped.
Pushing the HomePod advantage
What next?
Apple has continued to focus on how Siri with HomePod and Apple Music means its smart speaker is great for music, and that's certainly been my personal experience.
However, critics seem to insist the Siri-based system is relatively weak in terms of what it can achieve, blaming Apple's stance on privacy for its perceived limitations.
(We will see if the continued blowback against Facebook, Cambridge Analytica, and an awakening awareness of the essential need for privacy in a connected age will change that perception any.)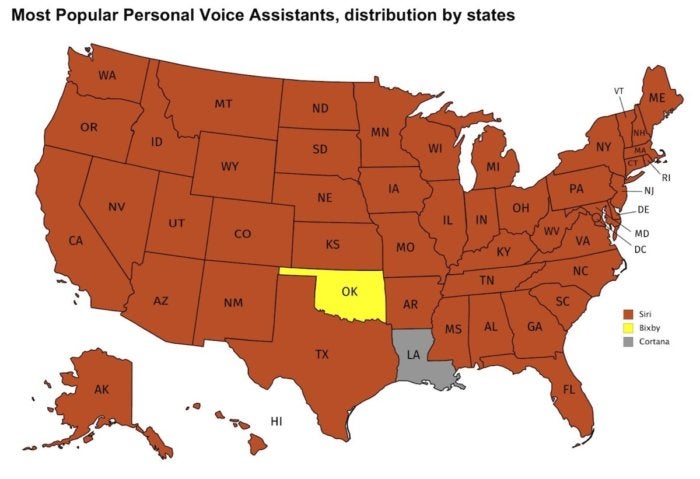 Apple has an opportunity to build HomePod adoption around Siri. We know that Siri is the most asked about assistant, and we also know that people are actively using it and want to learn to use it better.
To my mind, that means Apple's best chance to build awareness and boost adoption of HomePod will rest on rapid deployment of new ways to use Siri with the device, including access to third-party apps, and a focus on educating customers into how they can use Siri on HomePod and across all their other devices.
Such voice assistant improvements must also move beside enhancements to the system's use as a music playback system, from AirPlay 2 to expanded content offerings via the system.
Google+? If you use social media and happen to be a Google+ user, why not join AppleHolic's Kool Aid Corner community and get involved with the conversation as we pursue the spirit of the New Model Apple?
Got a story? Please drop me a line via Twitter and let me know. I'd like it if you chose to follow me there so I can let you know about new articles I publish and reports I find.
Source: computerworld.com