The Pardus Linux distro offers an inviting computing experience with both old and new options. However, a dual development path narrows its user appeal.
Pardus suffers from sharing its personality — splitting its attention between an enterprise edition and acommunity version. While they both share the same distro name, they come from different developer teams.
Pardus began as a Gentoo-based project before rebranding with a new identity. Prior to 2012, the original developers lost funding. Then the Turkish government began sponsoring the operating system as a means of building a computing platform for its own agencies. Since late 2012, distribution development took place in two loosely connected branches.
Exploring their differences is a challenge, as both the enterprise and community releases come only in English and Turkish. Many of the release notes and installation guides offer just a smattering of English as margin notes to accompany the Turkish screenshot displays.
The language limitation blunts the potential user base. It also results in a more complicated installation process for new adopters unfamiliar with GNU/Linux setup methods.
However, Pardus could be worth the effort for some users seeking a new computing experience. The desktop options are limited to two choices that require very little configuring and nearly no learning curve. Just beware of the potential for lingering support issues if you make this somewhat obscure Linux distro your daily computing choice.
The latest Pardus enterprise edition was released last week. The Pardus community editions are less fresh, in that their releases spanned several months at the end of last year.
Innovative Technology
A number of benefits are associated with the latest Pardus releases. The distro is easy to use and is very appealing visually. It runs well on older hardware with limited resources.
---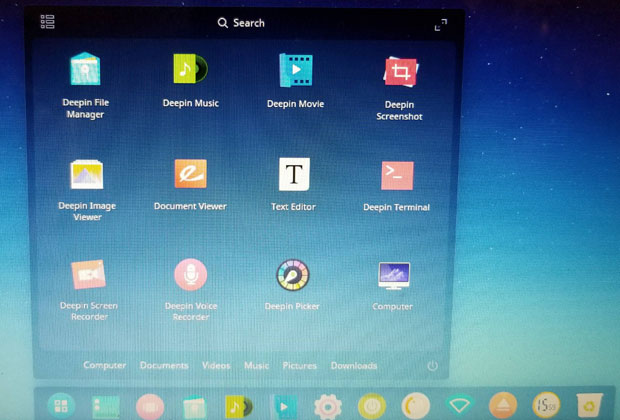 The menu display in Pardus 17.2 can fill the entire screen with rows of launch icons or shrink the view to a window. The dock bar is always visible at the bottom for launching tools and favorite applications.
---
A key feature in Pardus 17.2 is the PXE (Preboot Execution Environment) boot support in the Debian Installer. PXE provides a better experience when installing the operating system simultaneously on more than one device. This feature is a great convenience when deploying Pardus in a small office or in an educational institution.
See full information visit: technewsworld.com