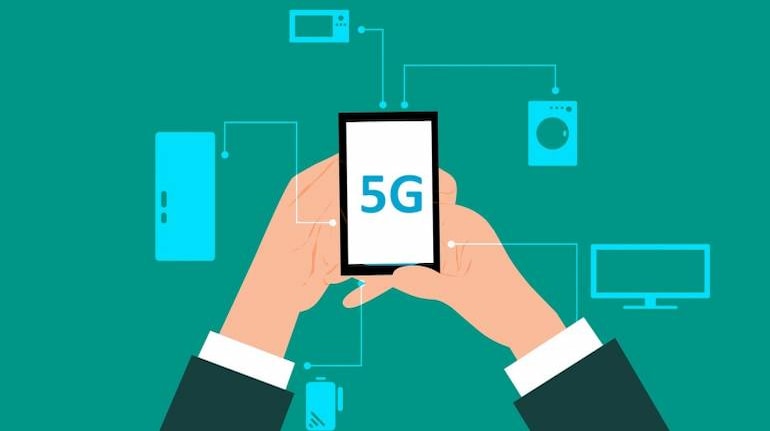 Telecom Service Providers (TSPs) were granted permission by the Department of Telecommunications (DoT) on May 4 to conduct six-month trials for the use and implementations of 5G technology.
Bharti Airtel, MTNL, Reliance Jio Infocomm, and Vodafone Idea are among the TSPs that have applied for permission.
According to an official announcement, the six-month trial duration requires a two-month period for equipment acquisition and setup.
TSPs have partnered with OEMs and technology providers such as C-DOT, Ericsson, Nokia, and Samsung for the trials, as well as Jio, which will be conducting trials using its own proprietary technology.
It went on to say that permissions are granted based on the goals and technology partners defined by TSPs themselves. The trials would be non-commercial and performed in isolation from the TSPs' current networks, according to the Department of Transportation.
As part of the trials, TSPs are intended to make it easier to test locally defined use cases and equipment. In addition, about 100 applications or use cases chosen by the Department of Transportation can be supported in these trials.
The experimental range is available in a variety of bands, including mid-band (3.2 GHz to 3.67 GHz), millimetre wave (24.25 GHz to 28.5 GHz), and sub-gigahertz (700 GHz). TSPs will also be allowed to conduct the trials using their current spectrum (800 MHz, 900 MHz, 1800 MHz, and 2500 MHz).
Each TSP will be required to perform trials in rural and semi-urban areas as well as urban areas to ensure that the benefits of 5G technology are spread throughout the country and not limited to urban areas alone, according to the study.
The aim of the trials, according to the statement, is to test 5G spectrum propagation characteristics in the Indian context, model tuning and evaluation of selected equipment and vendors, testing of indigenous technology, testing of applications (such as telemedicine, teleeducation, augmented or virtual reality, drone-based agricultural monitoring, and so on), and to test 5G phones and cellular networks
TSPs are also encouraged to run trials using 5Gi technology in addition to the standard 5G technology.
IIT Madras, the Centre of Excellence in Wireless Technology (CEWiT), and IIT Hyderabad were among the first to establish 5Gi technology. The International Telecommunication Union (ITU) approved it because it "allows for a much greater coverage of 5G towers and radio networks."
The government expects 5G technology to have a better user experience in terms of data download speed (10 times faster than 4G), up to three times greater spectrum reliability, and ultra-low latency, allowing Industry 4.0 or the Internet of Things to be realised (IoT).
Agriculture, education, wellness, IoT, smart cities, smart buildings, transportation, and traffic management are all examples of 5G applications.
Moneycontrol is part of the Network18 family of websites. Reliance Industries is the prime beneficiary of Independent Media Trust, which controls Network18.
Source: www.moneycontrol.com